Note: if this gets depressing, i try and end on a high note so perhaps skip to the last section before closing the window in a grump
I'm going to start this post by quoting Ross Collins and his wonderful children's book which i bought for Rosie for her birthday and which has become a solid family favourite:
Replace "bear" with "life" and that's roughly where i am right now. I know everyone is struggling with lckdown and the like buy i need to get this out: i am so fucking done with everything.
The walls are still shut, i can't coach and despite my assertation that everything is an opportunity, am getting drained at the continual promotion of my business. My only avenue now is to write but the thought of more time tapping the keyboard of the laptop on my desk is becoming a burden; ironic given i've opted to try and make myself feel better by writing a blog post…
Times of crisis often make people question that with which the hold dear. Whether this is a time of crisis is still up for debate but for me, my mental health is deteriorating, aching for something different from the relentlessness of being here, day after day, trying to convince myself that the things i'm doing to keep busy are actually beneficial in some way.
These are my thoughts. I'm not comparing myself to anyone else, i'm not commenting on anyone else's situation, there are doubtless countless others who would love to be bored of writing articles in a warm, safe house with views of the mountains. No, this is my outlet to stay on top of my feelings, worries and woes. I hope you can empathise.
Rain Stops Me Kidding Myself
I'm not sure if the current restrictions are less clear than last year or if i'm simply not looking where i should but it seems that there is scope for me to be able to go out playing. After all, there is ample rock within walking distance of my house and it would be perfectly reasonable for me to take my pad and wander up the pass. Would it be moral? To be honest, i think it would be moral enough not to concern me (and if it weren't, it would certainly stop me in my tracks). But even if i wanted to head out, i couldn't anyway.
The weather has turned again, in a way very typical for this time of year in these parts, to such an extent that we are hunkered down. Even dreaming of the idea of hitting the rock right now seems far fetched and while there is always somewhere to go in North Wales to find dry rock, being on foot makes it impossible.
But it's more than that. The weather affects one's mood, sunny days lifting the spirits inexplicably and irrespective to anything else happening, while grey, wet, windy days lower one's spirits before you even step out the door. The days are lengthening but are still not long and the darkness intensifies these feelings further.
Is this not normal? Absolutely and in some ways, slightly comforting that even in 2021, when the world is like nowhere we have hitherto experienced, some things remain consistent. But consistently shit – especially when coupled with all the other shit – is not exactly any better.
The Endless Sundays Continue
The weather has a knock on effect on keeping the kids occupied. Anyone who speaks to me regularly will doubtless be tired of my assertion of life as an endless succession of Sundays but it is still as true now as when i first said it.
Our children are still with their childminder three days a week – a mixed blessing of some peace with enhanced lonliness – meaning we are looking after them for an extended, four day weekend. "You chose to have children" you might say and yes, this is true but that doesn't mean that we expected it to be easy and right now, it is hard. I could complain that we can't visit attractions that would normally occupy time or drive out of the village but that isn't really the point; there isn't really a point.
The one bright side to the kids is their unwavering optimism, their unrelenting forgiveness and the fact that, by and large, they've not known any different. At 2 and 4 years old respectively, a large portion of their lives have been lived during a global pandemic and as such, this isn't the new normal for them, it is normal. They're not keeping calm and carrying on, they're living their lives as they have only ever known.
And they do lift the mood. A recent day had me repeatedly wanting to burst into tears, for no clear and obvious reason. The only time i didn't? When i was with Rosie. It wasn't that i was trying to hide my feelings from her, it was simply the fact that she made those feelings disappear; when i was with her, i didn't feel as despondent.
As with everything, there is a balance, a six of one half dozen of t'other and while they do possess this superpower of being able to magically make everything alright, rearing children is always difficult, especially in restricted times.
Daring to Dream
Often, when feeling trapped, i find therapy in dreaming of the future but given the past year, i'm even finding this troubling.
Where should i dream of? After having numerous adventures over the years, i find having some level of achievability to my dreams makes them slightly better; the idea that it might actually live out one day is far better than a pipe dream. But the goalposts have shifted such that the concept of America, Argentina, New Zealand, anywhere involving a long haul flight currently seems so far fetched as to be pointless to even think about.
Even Europe is a stretch, especially considering the Brexit clusterfuck going on. Granted, i've read no real news outside a Facebook feed but when the beauracracy to go Sweden – a country i've explored more than most in the last ten years – is equal to heading to the States, it seems far fetched now includes nearby too. You could argue that makes the distant dreams closer but realistically, it pushes the previously achievable further from reach.
There's always domestic trips and places like Scotland, the Lake District or Devon are high on my priority list but right now, once the mind wanders, the realisation that any travel is unrealistic for the foreseeable comes flooding back. With the next valley currently off limits, it is hard to comprehend the idea of spending a week in Torridon any time soon.
For someone previously driven through life with the next adventure on the horizon to aim for, i'm finding this hard to take. Birthdays and anniversaries remind me to look back through the recent past but projecting forward simply becomes depressing. I've not given up on dreaming on adventures but for now, i'm benching them so as to maintain some sanity shoudl everthing get shut down again.
Tapping Away
In an attempt not to lose touch with the future, i've been trying to stay in shape with a training program (see last post) and recording a podcast (see below) along the way. What qualifies as success in this little endeavour i'm not sure but we're into double figures for every episode so far and have a few topics in hand. It's also forced me into some substantial research, not least around HIIT workouts, while more topics will doubtless be explored soon.
Meanwhile the training is still going, on track, even if the benefits may not be known for some time. If nothing else, i'll not be getting any weaker but to be honest, the training program was never about strength or projects, it was all about trying to maintain a part of my life that has been taken away. I've never been one for training and still aren't but i have always been someone who likes to be active and busy and having some sort of structure to it has forced me to keep going.
Like i say, everything is an opportunity and i've been taking this one by and large by writing. Slightly frustratingly writing this post, i realise very little of this writing is actually up yet but much has been done. Highlights include:
Best bouldering in Europe for AWE365
8 reasons to try outdoor bouldering, for AWE365 currently awaiting publication
Investigating epistemic beliefs of top level climbing coaches, a publication of my Master's thesis currently ongoing
Redefining Climbing: how indoorisation has changed the very essence of the sport, a collaboration with Jez Tapping
It's a HIIT, the findings of my research on HIIT workouts for the Prowess page
Lockdown Training, the accompanying piece for the podcast and training program for the Prowess page
Replication Training, sharing details of one of my core coaching philosophies for coaches on the Prowess page
I feel like there's probably more but looking back, that certainly seems like plenty of words! You can certainly understand why i've not exactly been blogging much…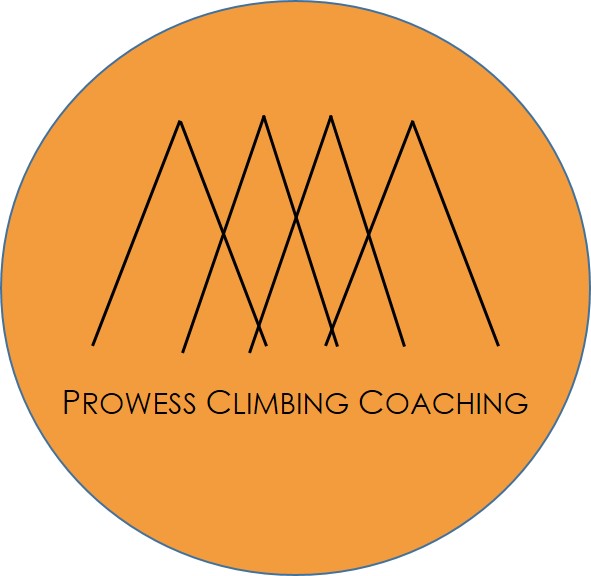 Lockdown Training Episode 4: Should We Be HIITing It Up?
–
Lockdown Training
Welcome to the Prowess Climbing Coaching Training Podcast In this episode, Pete reveals his latest research into the benefits and pitfalls of including a HIIT workout in a climbing training program.  Further information is available at It's a HIIT on the Prowess Coaching website
Ending On A High
Life is indeed full of ups and downs and i am certainly conscious of this; this just happens to be a bit of a downturn, not just for me but for most of us. While it's like no other we've ever had, it's certainly not the first down shitty time i've had to endure and things always pick up.
So in the interests of not being entirely a miserable post full of moans and complaints, i'd like to finish this post on a more optimistic note.
Things will improve, travel restrictions will subside, we will be allowed out to play again and, as unlikely as it seems every winter, it will eventually stop raining. Even the Brexit chaos will settle eventually. Once this begins to happen, i'm sure i'll be dreaming again.
I have the enviable ability to create adventures on the hoof, needing little or no external help and very little time to plan. It's perfectly plausible that within a couple of days of the roads being opened up, i can be on the other side of the country; be that alone, with Em, with kids. Even the birthday tradition could still be resurrected this year, especially after Boris's latest ambitious plans.
For now, we carry on carrying on, grumbling into the umpteenth cup of tea of the day and suppressing any hopes of doing anything exciting in the near future for fear of getting our hopes dashed again. But, to paraphrase Braveheart, they can take our lives but they'll never take our ability to go on the internet and moan about it. And that's got to be something.