For those who don't know, my new year runs from when the clocks go forward, giving a much better point of the year for resolutions and goal setting. There is also a Solstice when the clocks go back. For more information, click here.
Season Review
The winter season is typically an indoor season, used to develop strength and hit form right in time for Spring; and in the past, a Spring trip, usually to Font. Obviously, this season wasn't quite as simple as that…
It started reasonably well! Work trickled in, almost constantly, resulting in me spending much of my time at one of the two local walls and usually with some climbing after my coaching session. Things were going well and the first tick of the season came at the Wavelength boulders: Pie Eyed 7c/+ saw me play to my strengths, use my feet and complete what felt a remarkably easy problem. However, it didn't last and soon became a nearly-awesome season with several significant lines left unfinished.
Rock Atrocity Wobbly Block Start 7c+ very nearly fell before the Christmas lockdown was brought forward and stopped another, hopefully successful, session. Throughout the season, continued assaults on Sway On 8a at Gallt yr Ogof failed and right at the end of the season, when stay-at-home became stay-local, both Higg's Problem 7b at Marchlyn Mawr and Thonz 7b+ at Pacman both left me agonisingly close but without the tick. In the end, last season yielded a meagre eleven completed problems.
There is context here though. From Christmas, any climbing was practically outlawed and even where i could've walked to the crag, the weather saw fit to stop play. Whether it was sub-zero temperatures or persistent rain (as is typical in a North Walean winter) the possibility of getting on rock simply wasn't there.
Where it was, though, i have been able to continue developing crags and putting up more new lines. Those eleven climbs includes two first ascents: Unlocked 7a+ and Youth of Today 6c (both graded very tentatively). Both are excellent lines and hopefully will be surrounded with more in the near future.
And while i wasn't able to climb, i was able to launch in to my first ever training program, thanks primarily to the encouragement of Sally Lisle. Moreover, we charted our progress through a six-part podcast throughout the year (which you can listen to below) and again, the hugest thanks to Sally for her involvement in this project.
It was an interesting process but in the end, i found i'm not cut out to completing a proper training program. My motivations are most definitely to actually go climbing, not to schedule hang-time on the fingerboard. The one brightside is it has assuaged any guilt i would've had were Sway On to evade me forever; i'd have always wondered if i should've tried a training program but now i have, and not been very successful, i can know that i gave it my best shot in my own way.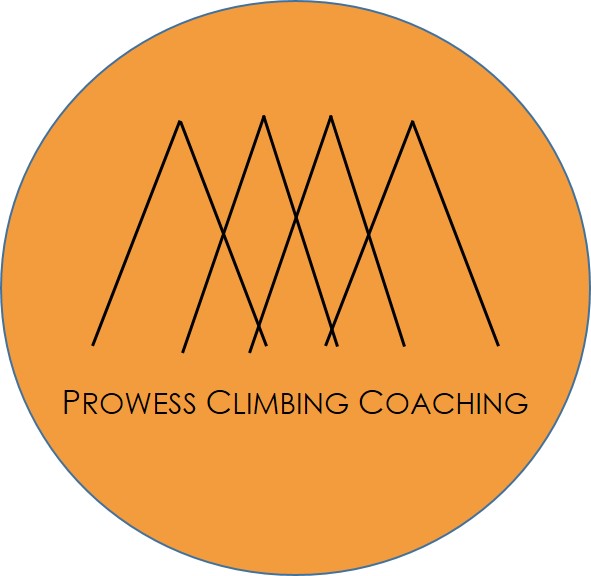 Lockdown Training Episode 6: Concluding Thoughts
–
Lockdown Training
Welcome to the Prowess Climbing Coaching Training Podcast In this final episode of the series, Pete presents solo and records his thoughts on the training program and what he's learned along the way  Further information is available on the Prowess Coaching website
There is, of course, mitigation for all of this. The global pandemic still looms large over all of our lives and i wouldn't want to come across as moaning and whinging that i can't go climbing enough when people are dying. I am very grateful for any climbing i manage to get in and am more than happy to comply with any and all restrictions that ensure that people stay safe. Protecting the NHS and the community at large are far more important in the grand scheme of things. Nevertheless, i'm still charting my progress and even within these unique circumstances, there is certainly room for improvement.
Previous Season Goals
Train for Goal: 8a
1000 recorded boulder problems
Continue to develop new venues, ideally at least two by New Year
Bring work back towards coaching and Prowess
Continue to develop climbing movement theory
At least one weekend out of North Wales
How Did It Go?
I've already discussed Goal: 8a and how i'm not quite there yet. However, the last session did boost my confidence somewhat and one effort in particular really got me going and away from going through the motions. I'm close, I'm so close, and i'm desperately hopeful that i'm just one good effort away.
Likewise, i discussed Home Training and the lessons learned from it. I'll certainly continue to try and come back to home training and see if i can attack my weaknesses during my non-climbing time. However the big lesson is that the modern, typical ideology of structured training plans isn't really my bag but that i'm actually okay with that.
While not last season's goals, my elbow continues to give me grief. The niggly pain still persists but my current theory is that there is a build up of scar tissue in there that needs attending to. My plan is to see about some acupuncture, which has worked wonders for me with similar niggly injuries in the past but this has become a round-tuit job. However, rehab on elbows, wrists and shoulders should become a high priority very soon.
Being only eleven problems closer to the 1000 boulder problems suggests that was a wildly optimistic/naively stupid goal to put on the list. Yes, things looked like they were opening up a lot more at the end of October last year but to try to actually hit that number was daft on the face of it. Still, it's an interesting goal to keep, although i may temper the phrasing so as not to be so wildly off. I'm currently on 843 so perhaps hitting 900 might be more realistic.
Likewise with the goal of one weekend out of North Wales. That one was largely out of my hands, again considering the weather. But it's still a good goal to have and will go back on the list this time and actually up it to three. However i'll stick an extra one on there: resurrect the Birthday Tradition (more on that below).
The other three goals are interesting. I did indeed start to develop new venues but again, should've heeded the old winter=indoor, summer=outdoor guidance for goal setting. That one is another that will simply transfer on to this coming season.
Work has settled so now spending time coaching is far more possible than before. I've actually taken a new part-time job on but that takes up twenty hours a week, giving plenty of scope to build Prowess more with paying clients. What will help there is getting many of the current projects on the whiteboard finished and out of the way. Yes, others will crop up but if i can finish more than i take on, that will allow me to focus on my career.
And that will have an impact on developing climbing movement theory. So far, i've made some inroads but have been sidetracked by other projects. While these other projects have been great, they've taken me away from my core focus and my own theories. Getting them done and out of the way will make a massive difference. So i didn't really hit this goal but again, it was a little out of my hands as i tried to make the most of the latest lockdown by promoting the business with other aspects. And in fairness, i've had heaps published in the last few weeks.
Next Season Goals
After all of that, this list of goals is pratically the same as last season. It turns out they were far more like summer goals than winter goals last time around…
The only real change is to ressurect the Birthday Tradition. Whisper it quietly but Boris reckons we'll be all back open and sorted by the 21st June and my birthday is on the 23rd. Brexit might still stop everything (will i need a visa for a day in Calais?) but i'm definitely keen to get this back on track. A weekend in Amsterdam would suffice, or something similar; it needn't be an expensive climbing trip. Part of the reason that the tradition developed in the first place was because i love to travel to new places and experience new cultures. I'd hate that to disappear, especially considering how much it has moulded me into the person i am now. If i can get that back, i'd be delighted.
Goal: 8a
900 recorded boulder problems
Continue to develop new venues
At least three weekends out of North Wales
Ressurect the Birthday Tradition
Finish projects and focus on climbing movement theories
It's been more than a year since the whole world was turned upside down and someone closed the doors on us all. Looking back, we've all done remarkably to make the best of it but looking back is only one direction. Next, we must look forward and while there's no way of knowing what we'll be able to do, we have to keep dreaming. Let's see what happens next!
Happy New Year!